The church where we see Howie do a reading. (He takes communion in the ruined church in Anworth.) (screencap)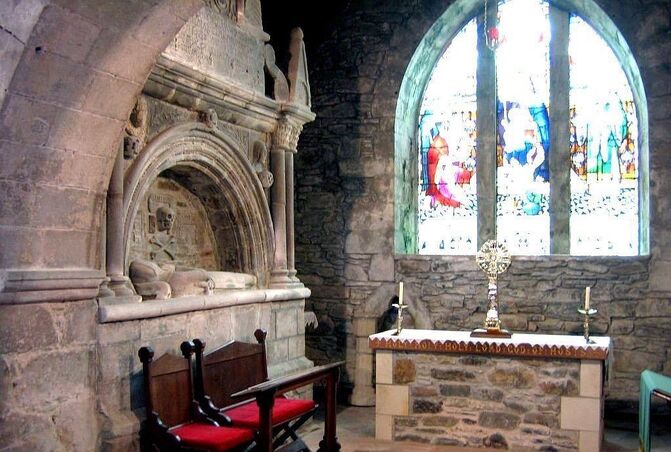 Here is a great shot of the main stained-glass window.
This page shows the parish's view of the altar and main stained-glass window, as well as tells of some of the history of the MacLellan family who date back to the 1400s in the area!
Ad blocker interference detected!
Wikia is a free-to-use site that makes money from advertising. We have a modified experience for viewers using ad blockers

Wikia is not accessible if you've made further modifications. Remove the custom ad blocker rule(s) and the page will load as expected.