Robin Hardy did a storyboard of the first movie, 280 pages by one account, and is planning on making a graphic novel out of it. He talks about that at the end of the (2012) article below. I'll research this some more but does anyone know anything more about this? I'm especially interested in any missing scenes. (Ingrid Pitt chasing Howie when he discovers her while searching the houses for one…)
Here's a screencap of an article from Sight&Sound (October, 2013) that shows a few pics.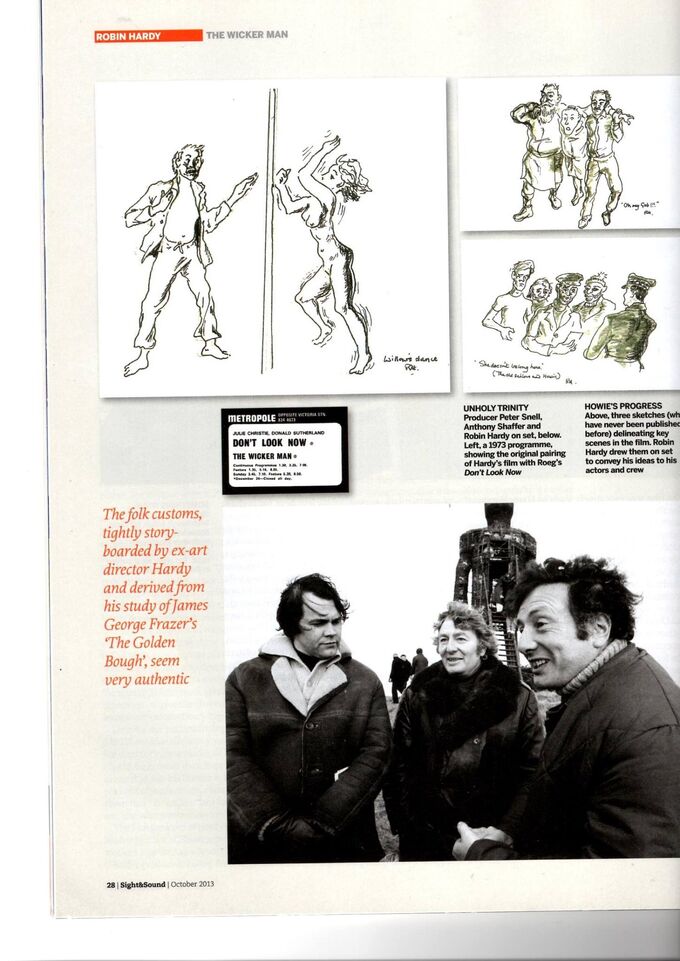 More info here (2012, Craveonline) . Also at the end of this (WIkipedia)
Ad blocker interference detected!
Wikia is a free-to-use site that makes money from advertising. We have a modified experience for viewers using ad blockers

Wikia is not accessible if you've made further modifications. Remove the custom ad blocker rule(s) and the page will load as expected.